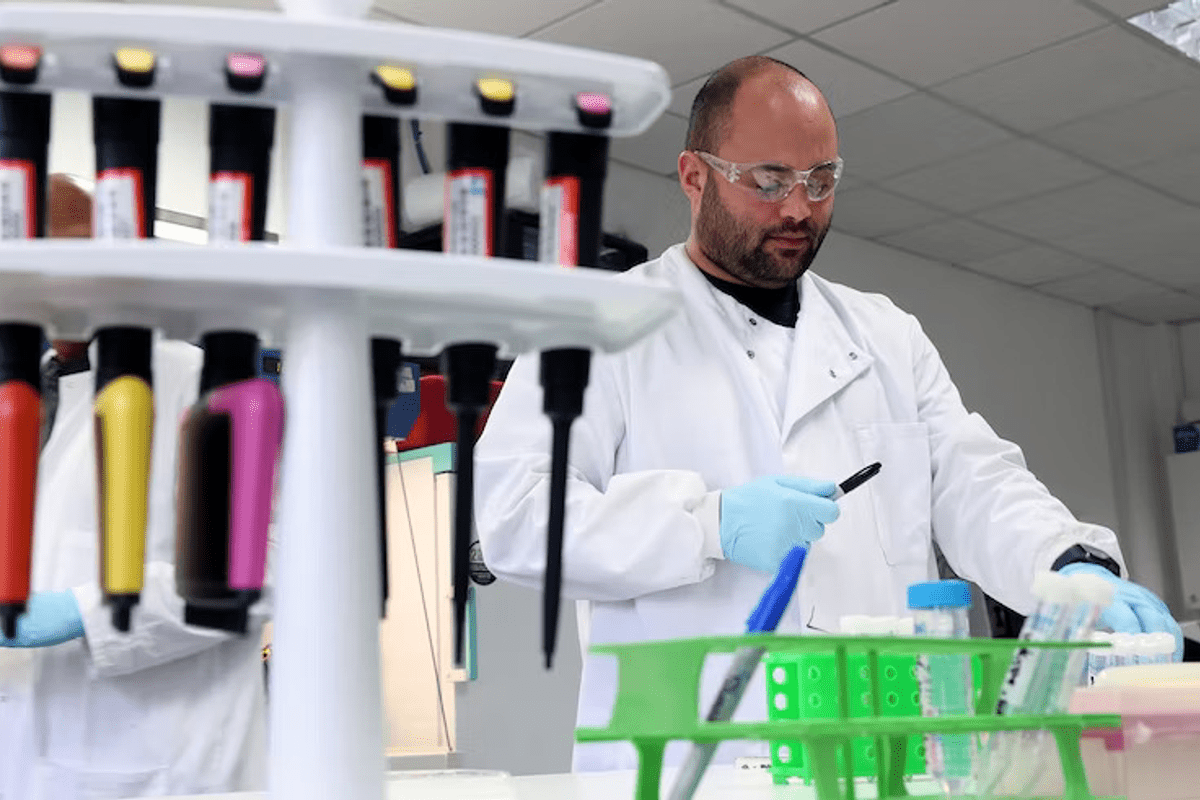 Antiverse
Antiverse is a new type of antibody discovery company accelerating drug development.
The Antiverse platform exists at the intersection of antibody discovery and machine learning to enable breakthroughs to happen more quickly and cost-effectively.
Founded in 2017, Antiverse is dedicated to engineering the future of drug development to change the course of people's lives. The company is headquartered in Cardiff, Wales.
Join us to grow and evolve with a company transforming drug discovery!
Workplace sbarc | spark
Engineering the future of antibody drug development to change the course of people's lives!
Do you want to be part of an ambitious techbio start-up successfully tackling an issue nobody thought possible?
Values
People first

We work to make things better for everyone: both on a societal level and a personal level. We will thrive, as a team, as a company and as a society by combining smartness with thoughtfulness across everything we do.

Rigour and Agility

We move fast and innovate in our thinking, yet combine this agility with utter rigour and robustness. We are dedicated to delivering rock-solid solutions.

Interdisciplinarity

An ugly word for a beautiful idea. Our interdisciplinary approach goes deeper than our science. We believe that the best ideas and the most interesting conversations often come from synthesising diverse expertise and experiences.

Dignity and Nurture

We fundamentally believe in the value of each individual and the worth of their contribution, regardless of the outcome. We thrive best in a nurturing environment, and everything we do is committed to building a supportive culture.

Go where there's a need

We have the potential to transform lives. We will not let ourselves be sidetracked in this calling. We will not fail those whose future we can save.
Current Openings
We don't have any roles available at the moment, but please use the connect feature to register your interest with us!
About Antiverse
Co-founded in 2017, our team is dedicated to engineering the future of drug discovery to change the course of people's lives. We are passionate about what we do and the impact our discoveries have on patients across the globe.

Based in Cardiff, our expert team spans structural biology, machine learning and medicine - and together, we are striving for that next breakthrough in drug discovery.